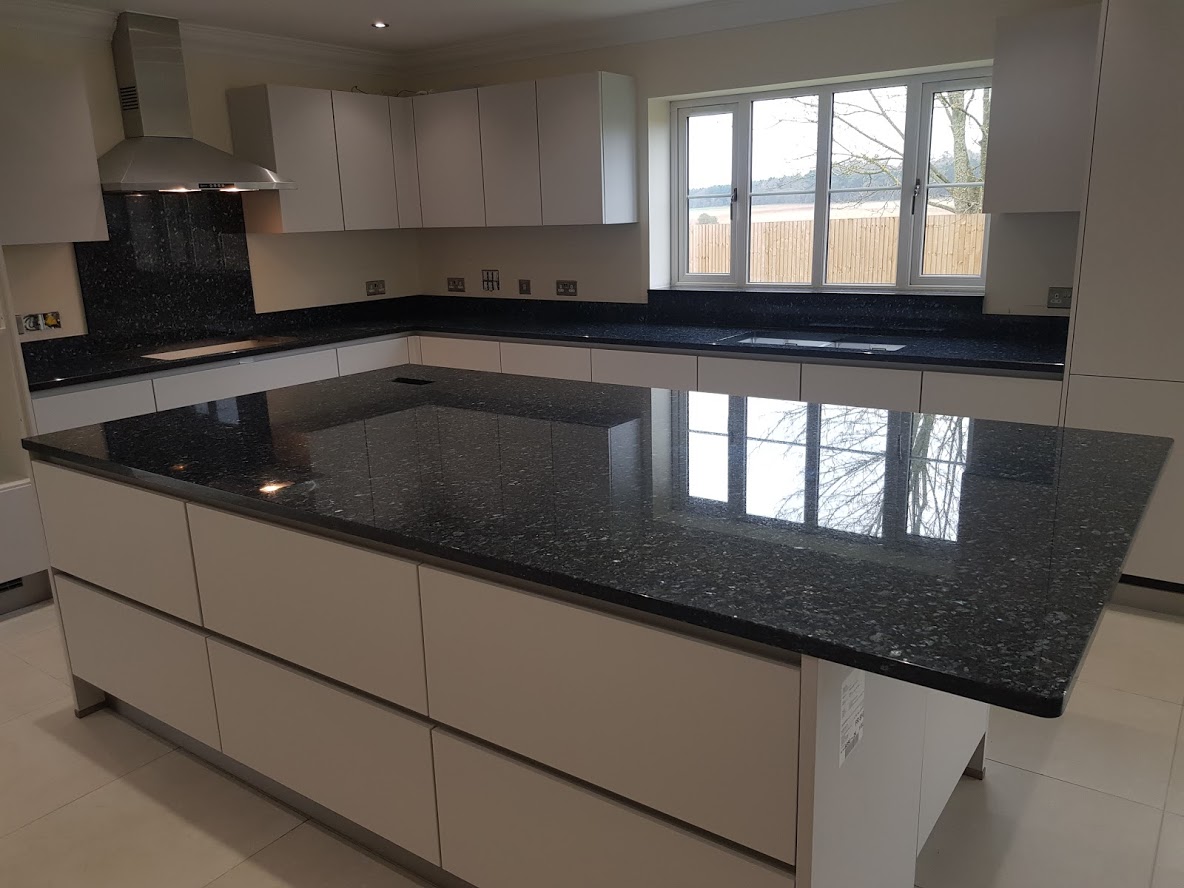 Mrs J , Granite Worktop - Worcester
Mrs J was recommended to us by a previous client because she had been left feeling somewhat insignificant by another company and we were happy to step in and lead Mrs J through her journey with Rogerstone. Mrs J knew she wanted Blue Pearl Granite but she wasn't sure what thickness to choose or what edge detail she thought would complement her new kitchen perfectly. We discussed all of our edge details; Mrs J wanted a simpler more contemporary edge detail and "Single Pencil" was a contender however Mrs J decided on our "Double Bevel" edge.
24 Hours later Mrs J received her quote for both 20mm and 30mm worktops as promised and she was delighted and somewhat relieved as she thought that the granite, the design, guarantee and service we offered would be far more expensive so opted for 30mm.
The journey from acceptance of the quotation to installation took less than 2 weeks as our standard service is 5 working days from template to installation and will only ever change because of material availability.